---
Date: June 5th, 2022.
Time: 4:00 PM to 5:30 PM
---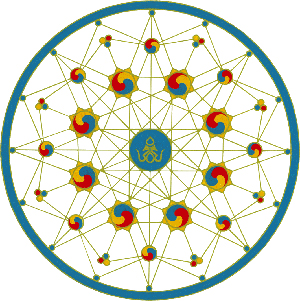 ---
Sunday June 5th, 4pm ET via Zoom
It's been awhile since our last community conversation and now more than ever we need to hear from Members. As a totally volunteer organization we want to hear from everyone who wants to join their efforts into sustaining our wonderful community. Come with an open heart and mind and share your ideas and thoughts and listen to others' ideas too!
Agenda:
1. Gakyil colors update (please review reports prior to meeting)
2. Summer Sangha Celebration - conversation about practices & schedule (Draft schedule)
3. Brainstorming of ideas for future programming and the overall direction of activities, courses and schedules at Tsegyalgar. What teachers would you like to invite to Tsegyalgar?
We hope through these meetings we can help make decisions as a Community and search for solutions in a joyful and active way.
We hope everyone who is interested will join!
Tsegyalgar East Gakyil
The meeting will be held on Zoom via Tsegyalgar's Collective Practice Link.
Link has been emailed to members and listed on secure Videoconference links page.
Time converter: https://www.worldtimebuddy.com/
---