IDC Kundrolling (New York, NY)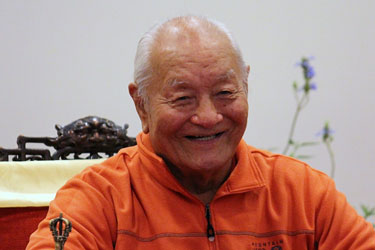 IDC Kundrolling (the New York Dzog-Chen Community) is a ling of Tsegyalgar East inaugurated by Chögyal Namkhai Norbu in New York City. It is where all activities of the Dzogchen Community of New York take place. Events include group and individual practices, meetings, retreats and lectures by visiting teachers, webcasts and social events.
The Gakyil and volunteers are currently seeking permanent space for the Ling after letting go of the longtime former location, the rental space at Suite 403, 151 West 30th Street in New York City, in early 2021. IDC Kundrolling continues to offer a full, daily online practice schedule.
Visit us on Facebook & Dzogchen TV
Location:
Kundrolling The New York Dzogchen Community
Find us online!

nydzogchencomm@gmail.com
www.kundrolling.org
Please contribute to the life of our ling and our community by becoming a Friend of IDC Kundrolling. Your donation will nurture the present and future of the Dzogchen Community in New York City. Any amount is welcome.