---
Date: March 20th, 2022.
Time: 4:00 PM to 5:30 PM
---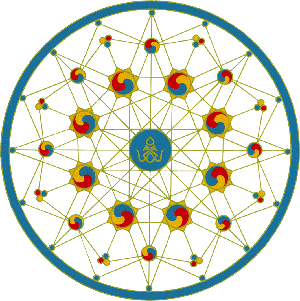 ---
Sunday, March 20, 4:00pm-5:30pm (EDT - NYC time) via Zoom***
This will be a community discussion style meeting. All members (past and present) are encouraged to participate in this community conversation. (Only current members may vote).
We are actively seeking volunteer(s) to work with Gakyil to help organize and publicize events and welcome new candidates for Gakyil, specifically as Blue.

Naomi Zeitz of Dzamlingar/Tsegyalgar East will briefly share about the current efforts to support our European community members and their families.
We'll conclude together with Marme Monlam.
Gakyil reports for your review. They will be *briefly* reviewed at the meeting.
Tsegyalgar East Gakyil Report to Members - March 2022
Current Financial Documents: Budgets, Balance Sheet, and Profit and Loss Statement
Meeting on Tsegyalgar East Collective Practice Link: zoom.us/join.
---