---
Date: June 2nd, 2021, including 06/09/21, 06/16/21, 06/23/21, 06/30/21, 07/07/21, 07/14/21, 07/28/21.
Time: 10:00 AM to 11:30 AM
---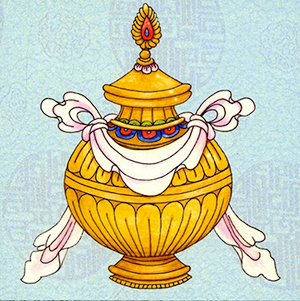 ---
---
Wednesdays: 10:00am to 11:30am ET - NYC time
weekly/ongoing
via Zoom videoconference
Check your timezone: https://www.timeanddate.com/worldclock/converter.html
Portuguese, Russian, and Spanish translation channels available but the course is mostly practise.
Open to all who have transmission or a serious self commitment to receive transmission.
Join our course email list: Practise of the Precious Vase
***Once on the mailing list, you will receive the zoom link one day prior to practice. If you are hoping to join this week or in the future, it is preferable to sign up by noon ET the day prior to ensure you receive the link, as it is not automatically sent out upon signing up. Thanks for your understanding.***
---
The Practise of the Precious Vase is now a weekly session comprising explanation followed by practice. It takes place on Wednesdays from 10:00am to 11:30am ET - NYC Time.
These sessions are designed for practitioners who wish to practice collectively the SMS Base level practices.
---
Steven Landsberg went to India in 1967 and spent almost ten years there studying Indian classical music and Tibetan Buddhism. After returning to the United States, he had the fortunate opportunity to meet Chögyal Namkhai Norbu and be introduced to the view and practise of Dzogchen. Steven immersed himself in the Santi Maha Sangha program which Rinpoche started in the 1990s and became an active participant in the establishment of Tashi Gar Norte in 2002. He served on their Gakyil or Board from 2008-2013. Rinpoche authorized him to teach in 2010 and he has been travelling throughout South America and Europe giving courses on the Santi Maha Sangha base during the last eight years, and giving public courses on mindful presence. He is currently serving as the president of the International Dzogchen Community.
---
Support Tsegyalgar East, or your local Gar or Ling, by joining or rejoining the International Dzogchen Community (IDC) in 2021. Your membership benefits your Gar/Ling of choice, and enables you to support our global community as you participate in online weekly programs/courses/practice retreats.
Please make a donation in support of Tsegyalgar East's online programs.
With gratitude,
Tsegyalgar East Gakyil
---