---
Dates: Starts on October 5th, 2023 and occurs every week on Thursdays
Time: 10:00 AM to 10:45 AM
---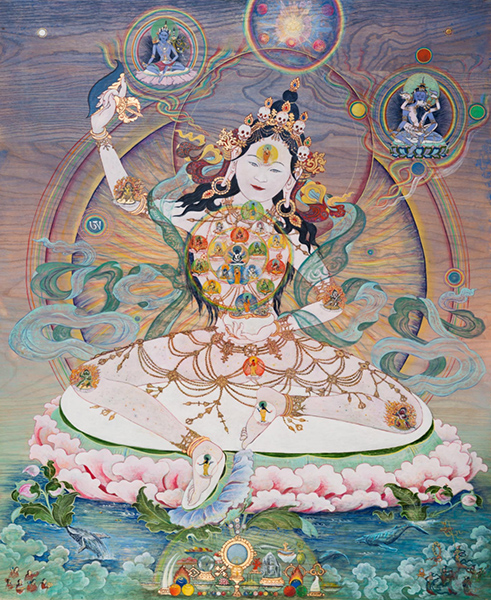 Thursdays, (weekly ongoing)
10:00am - 11:00am, ET NYC Time - (Eastern Time - New York City Time)
via Zoom videoconference
Check your timezone: https://www.timeanddate.com/worldclock/converter.html
Open to IDC members who received transmission from Rinpoche during the Guru Jnanadakini Thugthig retreat given at Tsegyalgar East in 2012, and in Australia, Merigar West and Merigar East as well. Those who received the lung of Jnana Dakini Thugthig or that of Gomadevi Longsal may attend as well.
If you have received the Jnana Dakini Thugthig or the Gomadevi Longsal transmissions and would like to attend the group practice and have not already joined the mailing list:
Join the email list>>
***Once on the mailing list, you will receive the zoom link one day prior to practice. The Zoom link is also sent out in our Weekly Practice Schedule. If you are hoping to join this week or in the future, it is preferable to sign up by noon ET the day prior to ensure you receive the link, as it is not automatically sent out upon signing up. Thanks for your understanding.***
---
Steven Landsberg is a fourth level Santi Maha Sangha student and an authorized Santi Maha Sangha base level instructor. For the last 10 years he has travelled in South America, the United States and Europe giving courses on various aspects of the Santi Maha Sangha, with particular emphasis on Chöd and Guruyoga.
---
Support Tsegyalgar East, or your local Gar or Ling, by joining or rejoining the International Dzogchen Community (IDC) in 2020. Your membership benefits your Gar/Ling of choice, and enables you to support our global community as you participate in online weekly programs/courses/practice retreats.
Please make a donation in support of Tsegyalgar East's online programs.
With gratitude,
Tsegyalgar East Gakyil
---
Shang Shung USA Bookstore Resources*
*Reserved items are materials intended for the Dzogchen Community. In order to purchase this item one must be a current member of the Dzogchen Community, and must have received Transmission from Chogyal Namkhai Norbu.
---