---
Date: September 29th to October 1st, 2023.
---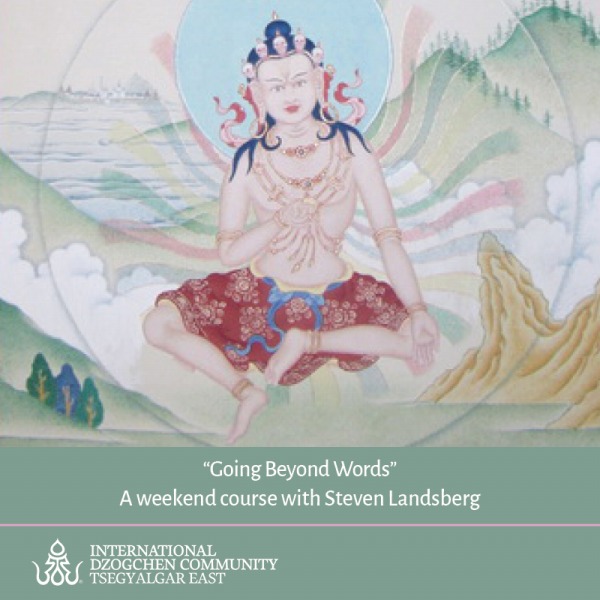 Location: Tsegyalgar East Gonpa, 18 Schoolhouse Rd, Conway, MA
Date: Friday, September 29th thru Sunday October 1st, 2023
In-person and via Zoom, with Spanish language interpretation (English audio files will be available to course registrants)
Open to all who have received transmission from Chögyal Namkhai Norbu or Yeshi Namkha or a serious self commitment to receive transmission when possible.
"Going Beyond Words"
It is essential to use words in order to communicate the teaching in the human realm. But somehow we must go beyond just pasting words together when we apply various methods even if the associated words reflect a perfectly clear understanding and explanation. Ultimately we find there is no verbal designation to stand upon. That is the subject and experience of our course.
---
Daily Schedule:
Times are EDT NYC Time (Eastern Daylight Time, New York City Time)
Check your timezone>>
Friday, September 29th
10:00am - 12:00pm
3:00pm - 5:00pm
5:30pm Full Moon Ganapuja - Please bring your own offerings.
Saturday, September 30th
10:00am - 12:00pm
3:00pm - 5:00pm
Sunday, October 1st
10:00am - 12:00pm
3:00pm - 4:00pm
Suggested Donation:
$120 full retreat, $25/per session
Reduced suggested donations for hardship are available. Please contact the Gakyil at gakyil@tsegyalgar.org
---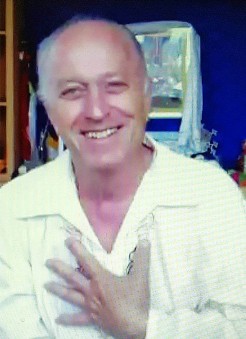 Steven Landsberg began exploring Tibetan Buddhism in 1967 in India, where he studied Sanskrit, philosophy, and Indian music and engaged in preliminary practices. In 1982, he attended his first retreat with Chögyal Namkhai Norbu Rinpoche and began practicing under his guidance. Steven Landsberg is a fourth level Santi Maha Sangha student and an authorized Santi Maha Sangha base-level instructor. For the past 13 years, he has offered multiple courses worldwide on Santi Maha Sangha and mindful presence, with particular emphasis on Chöd and Guruyoga, helping others gain a deeper understanding of the teachings.

---