---
Date: August 12th-21st, 2022.
Location: Universal Mandala at Tsegyalgar East's Khandroling, Buckland, MA USA
---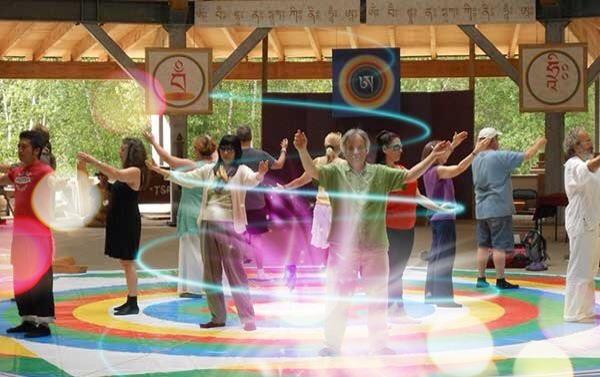 Dance Dance Dance
on the Universal Mandala at
Khandroling, the Land of the Dakinis!
Friday, August 12th - Sunday, August 21, 2022
All dances will be led by Vajra Dance instructors Kyu, Carisa, and Bodhi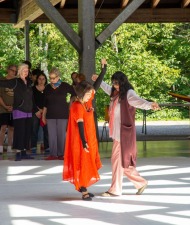 Schedule Highlights:
First Friday: *3pm Mandala cleaning, 5pm Full Moon Ganapuja with Namkha authentication & Vajra Dance

1st weekend: Review of Dance of the Three Vajras (Om A Hum) and Dance of 12 A

Monday-Friday: Review of Dance of the Song of the Vajra and related practices

2nd Weekend: Review of Vajra Dance that Benefits Beings and

concludes with Dakini Day Mandarava Ganapuja
---
$250 for the whole retreat, $30 a day or $20 half day
Registration will be at the Vajra Hall whenever you arrive, there is no pre-registration.
Need a place to Stay? Click here for information about accommodations at Khandroling, Conway Schoolhouse, and neighboring Natural Light Retreat!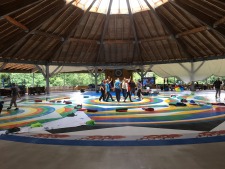 Retreat income supports and sustains Tsegyalgar East.
Our courses are based on generosity.
If you have the financial possibility to donate more than the suggested amount, we are very appreciative.
If you have financial difficulty, it will not be an obstacle to participation and you can offer what you can.
You can pay by check or through our website here.
Please note "Dance Dance Dance" in the memo line or choose "Dance Dance Dance" in fundraising options.
Questions or concerns email programs@tsegyalgar.org
---