Completed: Resurfacing of the Universal Mandala on Khandroling, Tsegyalgar East, USA
Category:
Many thanks to our local and global community for your support!
Update! The Universal Mandala resurfacing project is complete! After a rainy summer, the conditions arrived for the work to be done and the colors are radiating. A heartfelt thank you to our world-wide community to help us preserve this sacred site. Much gratitude to our local "Friends of Red" group who saw this project to its completion.
We have nearly met our fundraising goal and welcome additional support. Any funds raised beyond this project's budget will go towards our long-term Khandroling Development Fund.
In 2014 Rinpoche dedicated the Universal Mandala at Vajra Hall on Khandroling, Land of the Dakinis in Western Massachusetts, USA. Many hundreds of hours of volunteer efforts were needed to complete the coloring of the cement mandala followed by sealing it to protect the surface. Now, after years of dancing and gatherings, and despite efforts to maintain the surface, the protective covering has deteriorated. Resurfacing the protective cover is a major endeavor costing close to $13,000.
Protecting the very large surface will require professional contractors who will surround the area with a plastic shield, scour the surface and apply protective urethane. Since the Universal Mandala was constructed through a worldwide effort, we're hopeful that dancers around the globe will assist in accomplishing this important project.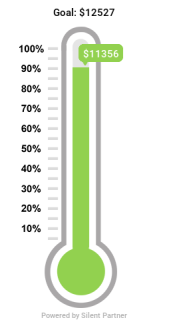 In 1990, while camping atop the hill where the Universal Mandala now exists, Rinpoche received his dreams of clarity regarding instructing Vajra Dance and first started teaching Vajra Dance on Khandroling and later that year at Merigar. Hopes were high for a 30 years anniversary in 2020 but were postponed due to the Covid pandemic. Now, in 2021, the work to resurface the mandala needs to be completed before our Summer Sangha Retreat beginning July 15, 2021. Dancers from around North America are eager to deepen their knowledge of the Dance of the Song of the Vajra with Prima Mai, and other Gar's virtually, live from the Vajra Hall. Khandroling is home to one of the only mandalas in North America right now, as other Lings had to close this past year. We are incredibly fortunate to be able to welcome practitioners this summer and hopefully more of you next summer.
All donations raised above our goal will be dedicated to the Long-Term Khandroling Development and Improvement Fund.
Please accept our heartfelt appreciation for any assistance you can provide.
You may donate here: https://www.tsegyalgar.org/support/donateonline/ or go to Paypal.com and search Dzogchen Community in America.
If you do not have Paypal, you may send a bank wire transfer.
Much gratitude!
Share this:
---