---
Date: February 7th-11th, 2016.
Category: Losar
Location: Tsegyalgar East, Schoolhouse, Conway, MA
---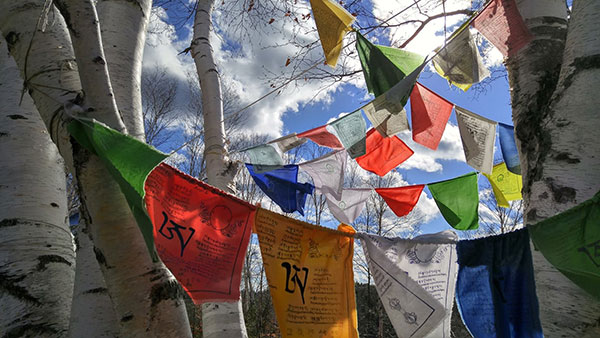 ---
Sunday February 7 4:00 pm Learn to make Divination soup and assist Yeshe-la if you like 6:00 pm Divination soup! **Please RSVP to secretary@shangshung.org if you are planning to attend so we know how many dumplings to make. Also you can help by donating soup ingredients (lamb, chicken - we have enough beef) - contact the Shang Shung secretary to arrange.
Monday February 8
6:00pm Vajra Dance Tun 7:30 pm New Moon Ganapuja
Tuesday February 9 ( Losar ) Fire Monkey Year
7:00am Long Life Practice
8:00am Breakfast
5:00pm Pot luck dinner and Pagchen
Thursday February 11 9:00am Lungta raising We could use a couple of strong volunteers in particular to help set up ladders and hang Lungta. Tashi delek and Happy Losar to all!
---